Suzanne Petri is a Jeff nominated actor who has performed, produced and directed on dozens of Chicago stages including the Goodman, Steppenwolf, Apple Tree, Chicago Dramatists, Chicago Shakespeare, Next, Northlight, The Poetry Foundation and the Chicago Humanities Festival.

She is a proud ensemble member of American Blues Theater since 1998. She recently played the Stenographer in the acclaimed production of "Waiting For Lefty" and played Grandma in the Jeff nominated "Tobacco Road" with ABT at Victory Gardens Theater as well as Aunt Rose in "American Blues" by Tennessee Williams. She was seen as Aunt Eller in the highly acclaimed "Oklahoma!" the Midwest premiere of "Kid-Simple," as well as "Zorba," "Twelfth Night, " "Book of Mercy, " "Follies," "The Hairy Ape," "Two Rooms," "A Lie of the Mind," "The Threepenny Opera," "The People's Temple" and she has appeared in many Bernie Sahlins productions for the Poetry Foundation including "Lysistrata," (as Lysistrata) "Meet Mr. Yeats," "The Cure at Troy," "The Waste Land" and "Under Milk Wood."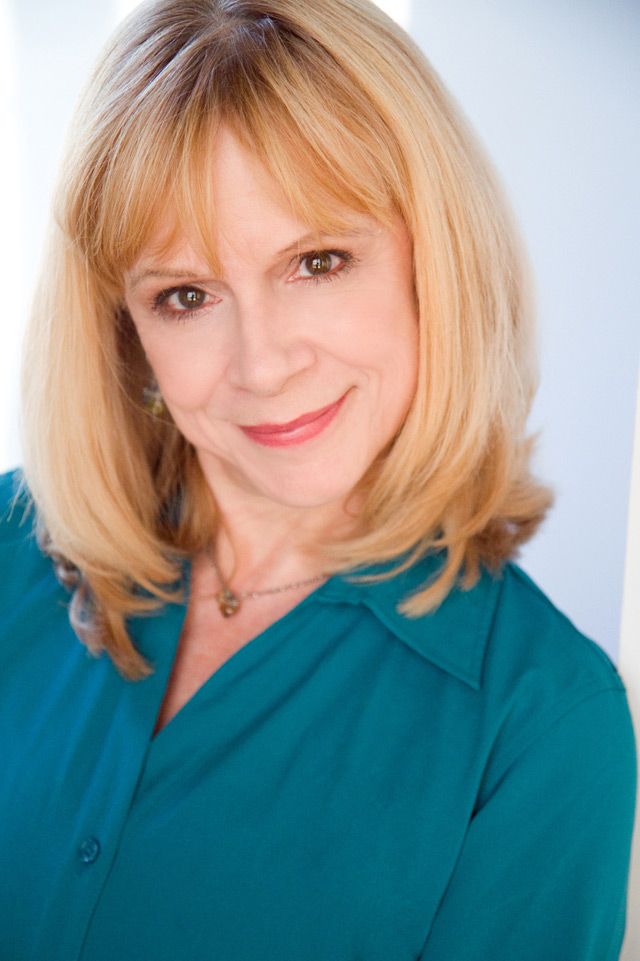 Her film and TV work includes "Wednesday's Child," "Lac du Flambeau," "Just Visiting" with Jean Reno, "Milwaukee, Minnesota" with Bruce Dern and Randy Quaid, "Early Edition" and "Evil Has A Face" with Sean Young.

Suzanne and her husband Bob Breuler (SuzBo Entertainment) are busy producing the original musical "Duo," which recently was performed at Steppenwolf Theatre Company and the Box Factory for the Arts in St. Joseph, Michigan and received a grant from the Illinois Arts Council as well as Chicago Arts Assistance Program. Please visit www.duothemusical.com She recently performed her cabaret tribute to Marlene Dietrich at the Pritzker auditorium in "Cabaret With a View" which received raves from the Chicago Tribune, "Suzanne Petri conjures Marlene Dietrich at Millennium Park, She torched the place." She was honored with the After Dark Award for Outstanding Cabaret Artist and the Gold Coast Award for Cabaret excellence. "Noted Chicago actress and cabaret darling," Suzanne has brought her "marvelous voice... vivacious performance... wry sophistication" to such venues as Maxim's, Park West, Davenport's, Katerina's, the Chicago Cultural Center, the late great Toulouse on the Park, Skokie Theatre and "Musical Mondays" at the Drury Lane Water Tower Place is a founding member of the Chicago Cabaret Professionals and President for thirteen years. In 2000 she was a Fellow at the Cabaret Symposium at the Eugene O'Neill Theatre Center, studying with such master teachers as Julie Wilson, Shelly Markham, Carol Hall, Lina Koutrakos, Rick Jensen, Lincoln Mayorga, Tex Arnold and other cabaret luminaries. Her show, "Marlene Muzik," A Tribute To Marlene Dietrich: The Actress, The Music, The Desire, receives raves as do her many musical concoctions, including "A Little Touch Of Coward in the Night" The Words and Music of Noel Coward.

She was featured in the Mabel Mercer Foundation's 3rd Chicago Cabaret Convention at Park West and at the New York Cabaret Convention: The Mabel Mercer's 21st Anniversary Celebration at Jazz at Lincoln Center. In 2007 she released her debut studio CD Das Grand Tour, with musical director and collaborator on so many projects, After Dark Award winner Bob Moreen. Her CD's also include; A Marvelous Party and Marlene Muzik Live at the Skokie Theatre. Das Grand Tour is available on iTunes, CDBaby and many digital outlets. Suzanne and Bob have appeared regularly at Maxim's, Cyrano's Cafe Simone, Katerina's, Cornelia's, The Underground Wonder Bar and many Chicago venues and private parties.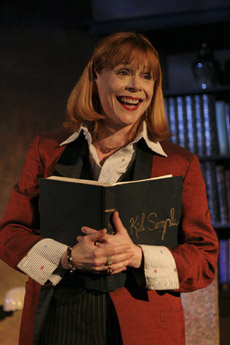 As a cabaret artist, she performs a wide variety of music from European and American cabaret to jazz standards and show tunes. Her show "A Marvelous Party!" was listed best of 2003 by Cabaret Hotline and her live CD was recorded at Davenport's and is available on the "Shop" page. She loves mixing costumes, songs and stories to illuminate the characters she sings. She chooses music that connects to her heart with a passion that moves her audience's heart, whether revealing a specific artist, or work of great composers and lyricists, in songs from "The Bilbao Song" by Kurt Weill and Bertolt Brecht and 'La Vie En Rose" by Edith Piaf, to "My Heart Belongs to Daddy" by Cole Porter and "Send In The Clowns" by Stephen Sondheim as well as original songs by contemporary composers. She has co-produced and performed in CCP's Galas at Park West, the Cultural Center, Maxim's, the Royal George, Second City etc. and the "Musical Mondays" at the Drury Lane Water Tower Place plus annual "A Holiday Cabarets" which have benefitted Teen Living Programs, Save The Children and other children's charities.

Millennium Park debuts its "Cabaret With a View" series
Shore Staff Posted: December 15th, 2010 :

Cabaret comes to Millennium Park this winter with an all-new series, Cabaret with a View, where audiences have a chance to sit on the stage of the Jay Pritzker Pavilion to experience music in an intimate setting and a climate controlled environment. Presented by Millennium Park, the new series kicks off on Monday, December 20, at 7:30 p.m. with Suzanne Petri in a one-woman tribute to screen legend Marlene Dietrich called Celebrate the Holidays with Marlene. Cabaret with a View continues with Hollis Resnik in concert on Monday, January 24, and Shelley MacArthur in concert on Monday, February 14. Tickets are $15 and are available by calling 312.742.TIXS (8497) or by visiting millenniumpark.org.

In a tour-de-force concert that showcases her performing versatility, Petri will take the audience on an eclectic musical journey. She will be joined by Jim Cox on bass and Dez Desormeaux on reeds with Bob Moreen as Musical Director, performing Dietrich classic songs including Boys In the Backroom, Falling In Love Again and Jonny. From stage to TV, nightclubs to concert halls, including New York's Jazz at Lincoln Center, Suzanne Petri has established herself as one of Chicago's premier entertainers. She has performed at some of the city's top stages including Park West, Drury Lane Water Tower, Davenport's, Maxim's, Katerina's, Cyrano's and Toulouse on the Park. A nationally recognized cabaret artist, Petri has been featured at the Chicago Humanities Festival and the Mabel Mercer Foundation's Cabaret Conventions in New York and Chicago. An ensemble member of American Blues Theater, she has produced, directed and appeared on dozens of Chicago stages including The Goodman Theatre, Steppenwolf Theatre, Chicago Dramatists, Victory Gardens and Northlight Theatre.

A passionate advocate of cabaret, Petri is the president and a founding member of the Chicago Cabaret Professionals (chicagocabaret.org). She has been honored with Chicago's "After Dark" Award for Outstanding Cabaret Artist and CCP's Gold Coast Award. Her cds, Das Grand Tour, A Marvelous Party and Marlene Muzik: Live at the Skokie Theatre, are available online as well as on sale at the performance.