Hello! Welcome!

What's new...

Suzanne Petri at Davenport's
Read the review here!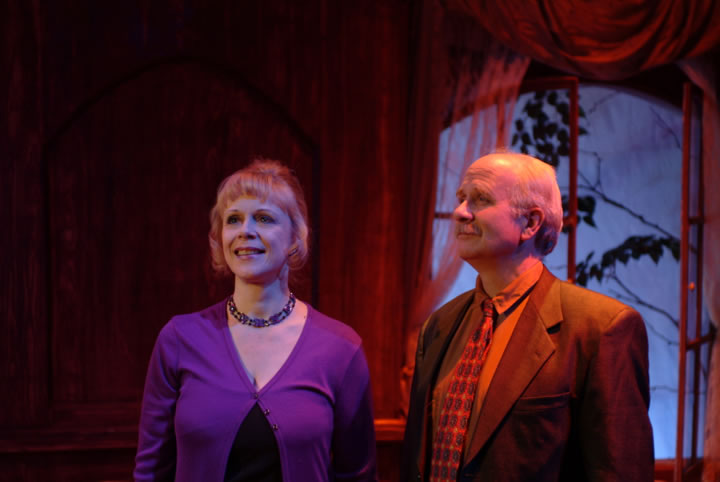 "Book of Mercy" by Carson Grace Becker at Chicago Dramatists Suzanne Petri and Richard Henzel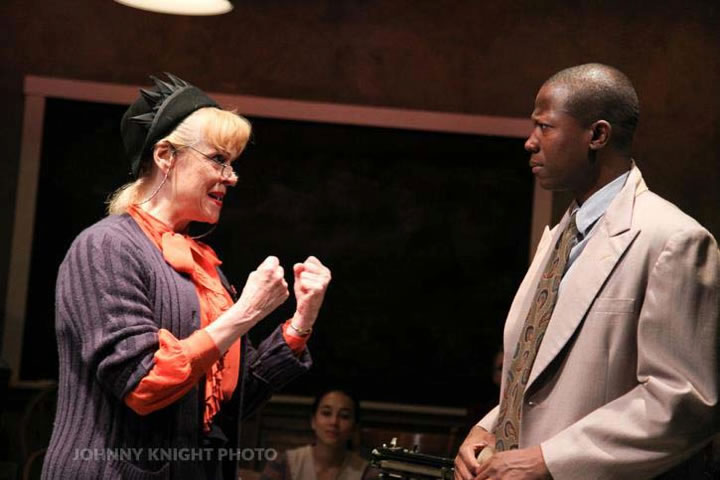 "Waiting For Lefty" at American Blues Theater Suzanne and Manny Buckley
Thank you for visiting! I'm very excited to share with you my website. Thanks to the Illinois Arts Council and the Chicago Community Arts Assistance Program and most of all to my wonderful designer, Kevin Buckstiegel!

Upcoming Suzanne Petri Events

Dear Friends,
It is a tough week, we lost our Prince, our home grown star from Minnesota who reigned his purpleness since his first album so long ago. It's so hard to believe he has left us so young. My heart goes out to all his friends and family and fans. So brilliant, such an artist. He will affect us for many years to come as he has all these years.
Prince 1958-2016

---

We continue to do our work and celebrate the work we have been doing.
Working on some very exciting things, including 2 short films, "Home Cooked" and "Social Hour" which we finish soon, Bob did Les Miserables the Radio Play, needless to say he was a brilliant Jean Valjean!
Bob and Suzy have a lot of irons in the proverbial fire….scripts and shows and one thing for sure, it's Mom's 90th birthday on May 30th so we'll celebrate! And got to get to Brooklyn to see the kids…soon…. (or else they've got to come to Chicago!)



Home Cooked: shooting in Freeburg IL: Me, Colleen Mooney, Austin Ebert and Dave
Directed by Justin Otsuka, Produced by Ryan Ecker

Me as Rose, D.R. Edwards as Joan and Iris Lieberman as Nora in Social Hour.
Directed by Kelsey Santé and produced by Baylie Barnes

Cast and Crew: Night Shoot

---

Sunday April 24th
12:30pm Touch Tour 2pm Audio Description
I am doing audio description and touch tour for "Carlyle" at the Goodman
Sunday May 8th
1pm Touch Tour 2:30pm Audio Description
"Little Shop of Horrors" at American Blues Theater at the Greenhouse Theater Center

One of my many jobs (and a joy) is doing Audio Descriptions and Touch Tours for the blind and visually impaired for plays at Profiles, Victory Gardens, Remy Bumppo, American Blues Theater and the Goodman …not singing, not acting; giving blind & low vision patrons the inside scoop on plays by introducing them to actors, designers and crew, feeling and holding costumes, wigs and props, walking the set and sometimes even playing instruments! During the show I describe what's going on onstage through headsets; set and light changes, entrances and exits, and everything that can be told in between the dialogue.
Check here for Accessible Performances: http://www.chicagoplays.com/access.html

---

SAVE THE DATE! Tickets on sale soon!
Saturday, June 11
8 PM - 10 PM
"We Get a Kick Out of Cole"
Skokie Theatre 7924 Lincoln Ave, Skokie, Illinois 60077 (847) 677-7761
https://web.ovationtix.com/trs/pe.c/10085192
General Admission [$32.00]:

Be a part of Cole Porter's 125th birthday celebration by attending "We Get a Kick Out of Cole," a 2-act concert that features over 25 songs from 30 years of Cole Porter's amazing career, sung by some of Chicago's top performers. "Let's Do it, Let's Fall In Love," "Just One of Those Things," "Night and Day," "I Get a Kick Out of You," "I've Got You Under My Skin," "It's De-Lovely," and many more performed by David Edelfelt, Kimberly Gordon, Sophie Grimm, Ester Hana, Jeff Hedberg, Frieda Lee, Suzanne Petri, Jeannie Tanner, and Ellen Winters. Hosted and directed by Daryl Nitz, with musical direction by Johnny Rodgers, Jim Cox on bass and Phil Gratteau on drums.

---

Upcoming CCP Gala October 16th!!!
"Sentimental Journeys"
Chicago cabaret veteran Joan Curto and Tony Award-winning actor, and former Chicagoan, Christine Ebersole will be honored during the Chicago Cabaret Professionals' annual gala in the fall.
Curto will receive the Gold Coast Award and Ebersole the Lifetime Achievement Award at an event Oct. 16 at Park West, 322 W Armitage Ave. Detailed plans for the show, which casts a welcome spotlight on Chicago's ever-growing cabaret community, are in progress. Information will be posted as it becomes available at www.chicagocabaret.org.
By Howard Reich, Chicago Tribune

---

We're bringing back our show, Torch, Sass and Swing!
Unfortunately we will not be at the Skokie Theater on the 23rd of July because of a double booking issue, but we are working on booking it another time there, meanwhile we will have very exciting news to report…soon
SuzBo Entertainment Inc Brings Back By Popular Demand

Torch, Sass and Swing!
A Tribute to the Clubs and Artists Who Made Chicago Great
Award Winning Performer Suzanne Petri

Musical Director Bobby Schiff, Jim Cox on Bass and Robert Breuler as our guide
We explore the classic clubs of Chicago and the artists who played them: Ella, Sarah, Barbra, Sophie, Bette Midler, Oscar Brown Jr., Nat "King" Cole and of course my special tribute to the one and only Julie Wilson!
Featuring the Great American Songbook: Rodgers and Hart, Porter, Gershwin, Billy Strayhorn, Hoagy Carmichael and more
Torch songs, smoky clubs and great music... I came to Chicago as a fresh young face out of Minnesota and an incredible world of music opened up to me, I worked in a piano bar that catered to conventioneers: dirty jokes and show tunes, lived at the Maryland Hotel and spent off nights at Punchinello's, Acorn on Oak, Playboy's Penthouse Room and the Croydon Hotel to name a few. I met amazing people and heard fantastic stories of the great Chicago clubs such as Mr. Kelly's, The London House, Chez Paree and The Happy Medium.

Sunday night 10.25.15
Listen here
After Hours With Rick Kogan
Here's a great interview I did with Michael Roberts
Showbiz Nation with Michael Roberts

Bill Zwecker wrote this fantastic article in the Sun Times
"Popular Chicago cabaret star Suzanne Petri will be headlining "Torch, Sass and Swing!" — a musical tribute to the clubs and artists who made major contributions to Chicago's cabaret scene over the decades.
Suzanne Petri, Daryl Nitz plan big musical shows Bill Zwecker on October 21, 2015

"Chicago's acclaimed Jefferson Award nominated actress and winner of the After Dark Award for "Outstanding Cabaret Artist" and the Chicago Cabaret Professionals Gold Coast Award, Suzanne Petri brings back her brand new show

Torch, Sass and Swing!
What a great experience and thank you from the bottom of my heart to all the fabulous people who came and supported the show and showed up and showered us with accolades, including the Petri girls and Tucker! So excited to bring it back!!

The Audiences Rave!

"Thank you for a wonderful evening, Suzanne. Your trip down Rush St. was a wonderful tribute to era of great entertainers." David Marienthal

"Suzi what a great concept for a show! Those of us who remember Rush Street and all the wonderful clubs that made up the glamour of Chicago were extremely entertained by your presentation! Wonderful show." Barb Bailey

"A combination of Julie Wilson, Lauren Bacall, Gwen Verdon, and throw in a little Bette Midler....now you have Suzanne Petri! The statuesque, bold, sassy, blonde, and very talented beauty delivers the moment she steps onstage!!! What a night!! An absolutely superb performance, and a beautifully crafted production." Debbie Silverman Krolik

"Great show Suz! And Bob was delightful and funny!" xoxo Cathy Schenkleberg

"Congrats to Suzanne Petri for all the panache and experience displayed onstage at Davenport's Piano Bar and Cabaret last night with her trip to bygone Chicago nightspots
"Torch, Sass and Swing"." Jeff Dean

"One of Chicago's greatest singers" Rick Kogan

"There is nobody better…the finest voice going" Michael Roberts

Tookie, Tucker, Me, Mom and Nancy at Davenport's

---

AND

We have another show coming with Daryl Nitz Entertainment at the Skokie Theatre
Nov. 27

Fascinating Rhythm and Rhyme: 120 years of Ira Gershwin
Check out this article about the Skokie Theater by Howard Reich in the Trib:
http://www.chicagotribune.com

---

Check out our video from the 2014 CCP Gala https://www.youtube.com/watch?v=VCY3WhqFh6E

Will soon have a clip of my tribute to Edith Piaf on her 100th birthday anniversary at the 2015 CCP Gala.

photo by Jennifer Girard
www.SuzBo.com

---

See you at the shows!
Love and Peace,
Suzy and Bob and Lucy

Check out my acting reel here

---

Chicago Cabaret Professionals Gala Benefit 2014 at Park West "The Song's the Thing"

Bob Moreen and KT McCammond and I did a very special Sondheim medley…more to come!

"The evening's other tour force was an extended set-piece by three of Chicago's most admired cabaret artists: pianist-singer Bob Moreen and vocalists Suzanne Petri and KT McCammond. It takes a certain amount of life experience to be able to do justice to the songs of Stephen Sondheim, and these three got down to the gritty essence of his work. To call their performance a medley would be to underestimate its value, the artists somehow weaving segments of "Beautiful Girls," "The Ladies Who Lunch," "A Boy Like That" and five other songs into a dramatic whole, complete with a bit of choreography. Surely they ought to build an entire Sondheim evening out of this tremendous beginning." Howard Reich Chicago Tribune

---

"100th Anniversary Garland" of Poetry Magazine
Rush Hour Concerts at St. James Cathedral RushHour.org.
Poetry & Music: Pianist Kuang-Hao Huang, Readings of the poems by performers Suzanne Petri and John Mohrlein.
Listen to the simulcast on WFMT here.

Co-sponsored by Rush Hour Concerts

---

This program is partially supported by a grant from the Illinois Arts Council, a state agency.