Hello! Welcome!

What's new...

Suzanne Petri at Davenport's
Read the review here!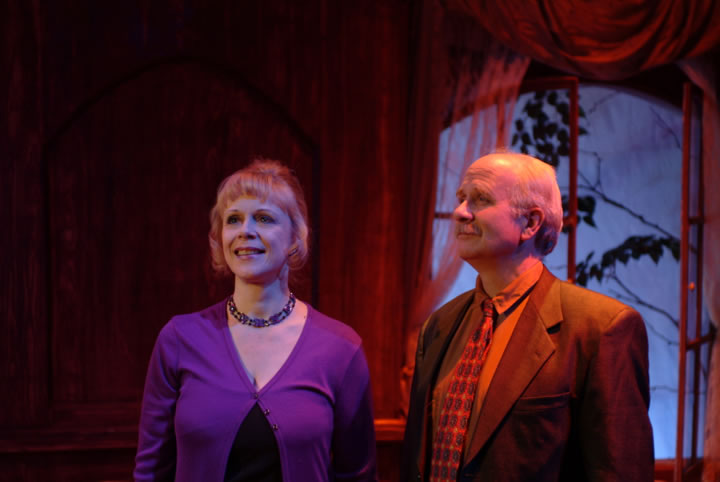 "Book of Mercy" by Carson Grace Becker at Chicago Dramatists Suzanne Petri and Richard Henzel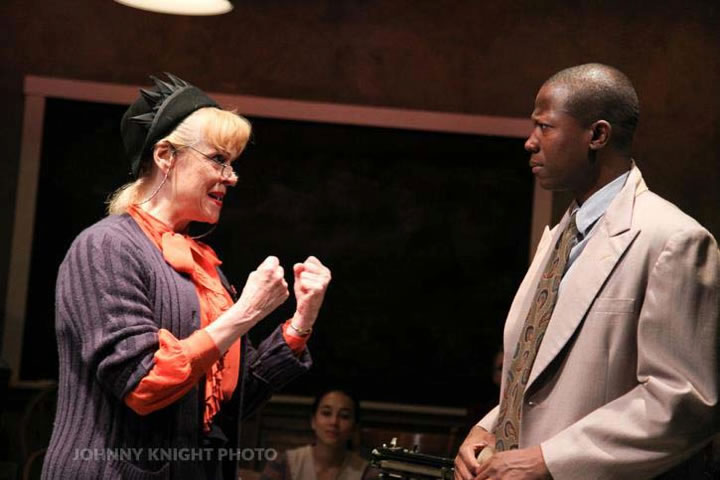 "Waiting For Lefty" at American Blues Theater Suzanne and Manny Buckley
Thank you for visiting! I'm very excited to share with you my new website. Thanks to the Illinois Arts Council and the Chicago Community Arts Assistance Program and most of all to my wonderful designer, Kevin Buckstiegel!

Happy 2014 To Al!!
Upcoming Suzanne Petri Events:

Dear Friends,
Thanks to all who came to Duo, at Steppenwolf Late Night at the Garage After Party, it was a great night and now we are considering our steps toward producing it in 2015, since 2014 is incredibly busy! Right now Bob is rehearsing "Cicada" which opens on March 12th at Route 66 with Amy Matheny's co. directed by Erica Weiss. He is also shooting a movie and so am I in a couple of weeks! Saturday March 29th is the day to check out Solo Performance whether you are Equity or not!
Check back for updates!
Xxoo
Suzy and Bob
aka SuzBo Entertainment Inc (NFP)



The Central Member Education Committee Presents
"RIDING THE SOLO EXPRESS"

Saturday, March 29, 2014, 10 AM – 1 PM
Actors' Equity Building, 557 W Randolph, Chicago, 60661

Ready to produce your one-person show? Not sure how to go about it? Where to perform?
Best Marketing? How to fund it or find Co-Producers?

Gather Producing information from successful solo artists Michael Fosberg, Suzanne Petri, Ron Keaton and producers Will Rogers (VictoryGardens), Sharon Evans (Fillet of Solo creator), and David Rice (First Folio Theatre).
Time to expand your Artistry and grow your Income. You bring the questions. We'll help find some answers.

This workshop is open to Equity Members and Equity Member Candidates.
Admission to non-Equity actors will be as space permits.
Please RSVP to centralrsvp@actorsequity.org or by calling 312-641-0393, Ext 240.
(For more information contact Diane Dorsey at Dmdorsey@aol.com)

AND

---

save the date!!!!

CHICAGO REPRESENTS A LITTLE TOUCH OF COWARD IN NEW YORK
"A Little Touch of Coward in the Night"



The Words and Music of
NOËL COWARD
Saturday, June 21 2014 7 pm
Metropolitan Room

INTERNATIONALLY ACCLAIMED JAZZ CABARET
34 WEST 22ND ST., NEW YORK, NY 10010 PHONE: 212.206.0440
http://metropolitanroom.com

Robert Breuler, John Eskola, Bob Moreen and Suzanne Petri
Star in Tribute to Sir Noël Coward (1899-1973)

Chicago's acclaimed cabaret artists, Suzanne, John, Robert and Bob are thrilled to bring "The Master," his words and music to New York audiences at New York's Metropolitan Room. This ensemble will perform some of his many songs, including "Why do the Wrong People Travel?" "I've Been to a Marvelous Party," "If Love Were All," "Mad About the Boy," "Mrs. Worthington," "Ziguener," "Nina," "Matelot," as well as scenes from his brilliant plays.

"Suzanne Petri happens to be the exception that proves the rule, her work at once dramatically penetrating and musically evocative… superb singer John Eskola, veteran pianist-vocalist Bob Moreen and formidable actor-narrator Robert Breuler. Together, these artists interchangeably performed…the evening sketched the arc of Coward's career. Indeed, it would be difficult to imagine many American artists who could get closer to the British tone and style of this work than Petri and friends."
Howard Reich, Chicago Tribune

In a career that spanned two world wars and seventy-five years, Coward was an English composer, lyricist, playwright, screenwriter, actor, Las Vegas cabaret star and more, publishing more than 50 plays and composing hundreds of songs during his lifetime. Throughout all, he maintained what he considered his greatest talent: his charm. Suzanne and her cohorts will perform some of his many songs, including "Why do the Wrong People Travel?" "I've Been to a Marvelous Party," "If Love Were All," "Mad About the Boy," as well as scenes from his brilliant plays


photo by our dear departed Steve Starr




Suzy and Spidie
My song is "ABC's of Love" by Bruce Arnston from
The Doyle and Debbie Show
Enjoy!



---

Also enjoy this Podcast with my dear friend Michael--Thank you!!
ShowBiz Chicago Podcast Suzanne Petri and Michael Roberts

Showbiz Chicago Podcast With Guest Suzanne Petri from Michael Roberts on Vimeo.

---

"100th Anniversary Garland" of Poetry Magazine
Rush Hour Concerts at St. James Cathedral RushHour.org
Poetry & Music: Pianist Kuang-Hao Huang, Readings of the poems by performers Suzanne Petri and John Mohrlein.
Listen to the simulcast on WFMT here:
http://rushhour.org/audioclips/7-24-12_concert.mp3
Co-sponsored by Rush Hour Concerts

---

This program is partially supported by a grant from
the Illinois Arts Council, a state agency.