Hello! Welcome!

What's new...

Suzanne Petri at Davenport's
Read the review here!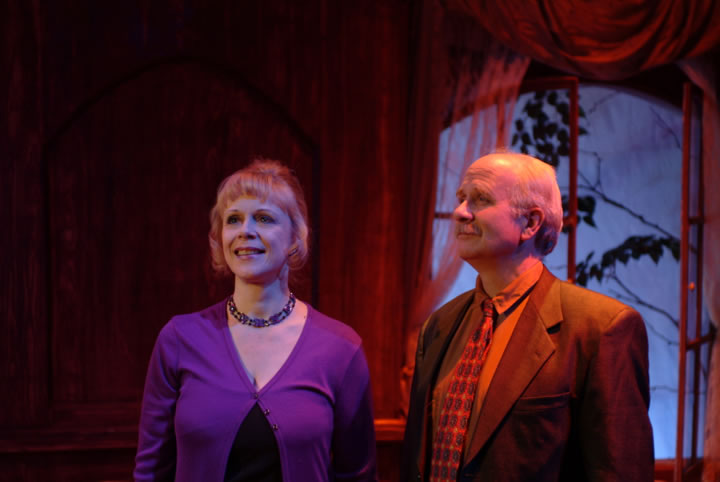 "Book of Mercy" by Carson Grace Becker at Chicago Dramatists Suzanne Petri and Richard Henzel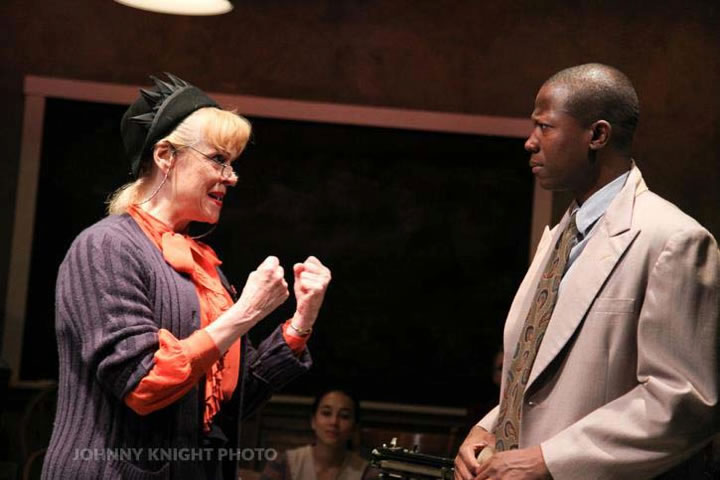 "Waiting For Lefty" at American Blues Theater Suzanne and Manny Buckley
Thank you for visiting! I'm very excited to share with you my website. Thanks to the Illinois Arts Council and the Chicago Community Arts Assistance Program and most of all to my wonderful designer, Kevin Buckstiegel!

Happy 2014 To Al!!
Upcoming Suzanne Petri Events:

Dear Friends,
We have two very exciting shows
coming up this June!
We are preparing for our New York performance of our Noel Coward Tribute, A Little Touch of Coward in the Night at the Metropolitan Room, so make your reservations for June 21st. For reservations call 212.206.0440.

Late breaking news: Suzy and Bob Moreen will be performing for Katerina's Swan Song on June 28th! We are so sad to see Katerina close the doors at the end of June, but so grateful that we have had so many fabulous shows there! Thank you Katerina, for sharing the music, the soul and the love!!

AND, fittingly, Bob will be a Lunt-Fontanne Fellow at Ten Chimneys with top actors from around the country and our old friend from Minneapolis, David Hyde Pierce, leading the pack…the actor pack...Of course he will spend time in the Noel Coward cottage and music room!

Please make your reservations now for the Metropolitan Room...and pass along to any Coward/Breuler/Petri/Moreen/Eskola lovers in your circle of friends and family!

Thank you,
Much love,
Bob and Suzy
aka SuzBo Entertainment Inc (NFP)
www.duothemusical.com


---

Saturday, June 21 2014 7 pm
Metropolitan Room
INTERNATIONALLY ACCLAIMED JAZZ CABARET
34 WEST 22ND ST., NEW YORK, NY 10010 PHONE: 212.206.0440

CHICAGO REPRESENTS A TOUCH OF COWARD IN NEW YORK



SuzBo Entertainment Inc. Presents

A Little Touch of Coward in the Night

The Words and Music of

NOËL COWARD

Starring
Director Bob Breuler, Musical Director Bob Moreen
John Eskola and Suzanne Petri


Read article at www.broadwayworld.com

A night of song, story and scenes celebrating the life and legacy of Sir Noël Coward by four Chicago cabaret and theatre favorites. Get underneath the music and behind the scenes of the man known as The Master as the ensemble re-imagine beloved scenes and songs, including "Why do the Wrong People Travel?" "I've Been to a Marvelous Party," "If Love Were All," "Mad About the Boy," "Mrs. Worthington," "Ziguener," "Nina," and "Matelot."

Click here to watch YouTube video

Starring Chicago's acclaimed Jefferson Award nominated actress, winner of the After Dark Award for Outstanding Cabaret Artist and the Chicago Cabaret Professionals' Gold Coast Award, Suzanne Petri; Jefferson Award winner and Steppenwolf Theatre ensemble member Robert Breuler; After Dark Award and Lifetime Achievement Award winner Bob Moreen and Danny Boy Sing-Off winner and Helen & Tim Meier Achievement Award honoree John Eskola.

"A Little Touch of Coward in the Night"
June 21st, 2014 at 7:00PM
New York's Metropolitan Room,
34 W 22nd St, New York, NY 10010,
RSVP at (212) 206-0440
http://metropolitanroom.com/index.cfm
Purchase tickets:
http://metropolitanroom.com/event.cfm?id=137330

"Suzanne Petri happens to be the exception that proves the rule, her work at once dramatically penetrating and musically evocative… superb singer John Eskola, veteran pianist-vocalist Bob Moreen and formidable actor-narrator Robert Breuler. Together, these artists interchangeably performed…the evening sketched the arc of Coward's career. Indeed, it would be difficult to imagine many American artists who could get closer to the British tone and style of this work than Petri and friends."
Howard Reich, Chicago Tribune



---

Saturday, June 28, 2014
6:30 PM - 9PM (doors at 6 pm)
We sing many of your favorites at one of our favorite places, Katerina's Restaurant and Music Club

1920 W. Irving Park
773-348-7592
http://www.katerinas.com/

We haven't been here for such a long time and we're so looking forward to a wonderful evening, sadly bidding farewell and celebrating health and happiness to Katerina in this new phase of her life....so join us for delicious food and cocktails and songs from the American and European Songbooks...

"I Am Your Friend: A Cabaret Potpourri"

Coward to Porter to Piaf ...and Then Some!

Suzanne Petri and Bob Moreen at Katerina's The Hippest Jazz, Funk, Latin, Blues, Greek & International Music Live Music Nightly. $10 Cover! Come for fun, food and music!





---

And you can go up to Ten Chimneys for Public Programming with Bob and the 2014 Lunt-Fontanne Fellows, and get a little more Noel Coward as well!

Lunt-Fontanne Fellowship

"What a gift this is — a chance to retreat and recharge, to connect with and learn from a diverse group of accomplished actors, and to remind ourselves, through Alfred and Lynn, of the theatrical lineage we all share."

David Hyde Pierce, 2014 Master TeacherOn Friday, July 18, Ten Chimneys Foundation will present A Conversation with David Hyde Pierce, an intimate evening during which Mr. Pierce will share stories about his life and his career. On Saturday, July 19, Mr. Pierce and the ten 2014 Lunt-Fontanne Fellows will take the stage together for a Concluding Presentation, a rare look at the work they explored during their week at Ten Chimneys, as well as a one-night-only program highlighting the remarkable actors chosen as 2014 Lunt-Fontanne Fellows.





---

---

First Preview - July 25,
Opening - August 1, 2014
Hank Williams returns to American Blues Theater!
Mama Lillie and the cast are coming back
to the Greenhouse Theatre Center






---

---

Thank you my people!!
CCP Gala @ Park West 2013
Photo by Jennifer Girard


---

My song is "ABC's of Love" by Bruce Arnston from
The Doyle and Debbie Show
Enjoy!



---

Also enjoy this Podcast with my dear friend Michael--Thank you!!
ShowBiz Chicago Podcast Suzanne Petri and Michael Roberts

Showbiz Chicago Podcast With Guest Suzanne Petri from Michael Roberts on Vimeo.

---

"100th Anniversary Garland" of Poetry Magazine
Rush Hour Concerts at St. James Cathedral RushHour.org
Poetry & Music: Pianist Kuang-Hao Huang, Readings of the poems by performers Suzanne Petri and John Mohrlein.
Listen to the simulcast on WFMT here:
http://rushhour.org/audioclips/7-24-12_concert.mp3
Co-sponsored by Rush Hour Concerts

---

This program is partially supported by a grant from
the Illinois Arts Council, a state agency.