Hello! Welcome!

What's new...

Suzanne Petri at Davenport's
Read the review here!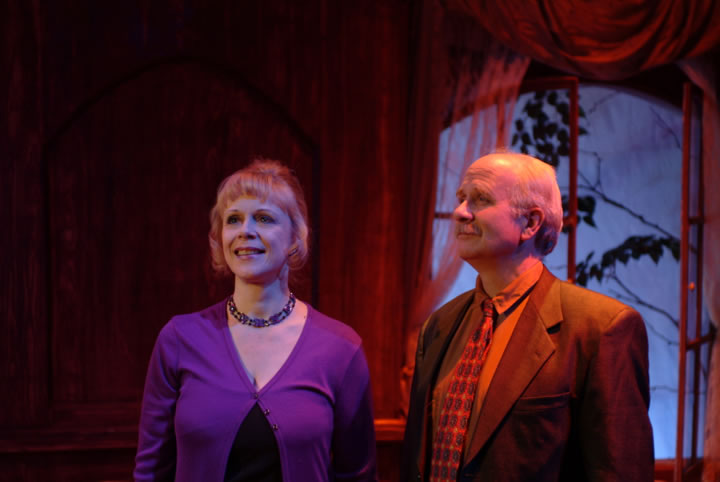 "Book of Mercy" by Carson Grace Becker at Chicago Dramatists Suzanne Petri and Richard Henzel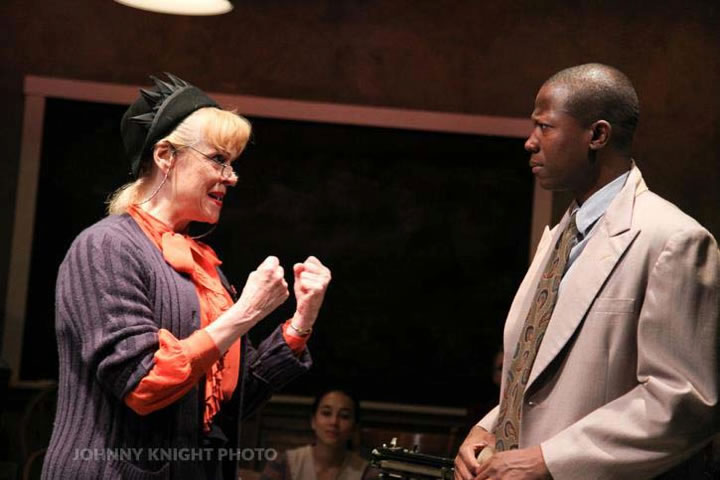 "Waiting For Lefty" at American Blues Theater Suzanne and Manny Buckley
Thank you for visiting! I'm very excited to share with you my website. Thanks to the Illinois Arts Council and the Chicago Community Arts Assistance Program and most of all to my wonderful designer, Kevin Buckstiegel!

Upcoming Suzanne Petri Events

Dear Friends.
2017 was a helluva year and what a way to finish off, with 13 weeks of the amazing show BECKY SHAW by Gina Gianfriddo at Windy City Playhouse with a fabulous cast and crew and the brilliant Scott Weinstein directing! Then we went home for the Holidays for the first time in years! This is Happy New Year to y'all, it'as already been crazy busy, but just to know that last year at this time we were moving into our beautiful new apartment, which we found thanks to Nambi Kelley's brother David and his company THE APARTMENT GUYS!
So recently
SUNDAY FEB 25TH
Audio Description and Touch Tour of
SIX CORNERS by Keith Huff
Don't miss this!
Great cast and Great play!
American Blues Theater at Stage773
Upcoming AD/TT for Blind and Low Vision Folks
Sunday May 6th
THE BUDDY HOLLY STORY

---


THURSDAY MARCH 1ST 7PM
Classic Radio at the Chicago Cultural Center Claudia CAssidy Bob and John Mohrlein and a whole host of fab folks will be doing THE SAINT
Followed by another old time radio script:
THE GREAT GILDERSLEEVE





---

FRIDAY MARCH 9TH
American Blues Theater Annual Benefit

---

SATURDAY MARCH 10TH 2PM
Bob and I will be in a reading of GERIATRIC HIT MAN by John Green
Directed by Judy Blue
Geriatric Hit Man
by John Green, Resident Playwright Alum
Directed by Judy Blue

Uncle Charlie is frustrated by his tiny ground-floor room at a classy retirement home. When his nephew, Roger, approaches him for financial assistance, they come up with a deal: If Roger finds a way to get Flora, the old psychic living on the top floor, to give up her "room with a view," Roger will receive a down payment on Charlie's sizable life savings



About the Saturday Series
Every Saturday afternoon at 2:00 PM, Chicago Dramatists hosts a Saturday Series event in our theatre. Most Saturday Series events are public readings of plays-in-progress.

All plays read in the Saturday Series are directed, rehearsed, and presented with minimal staging. After each reading, the audience members are invited to fill out written response sheets and to join in a moderated post-reading discussion.

---

AND!!
SATURDAY MARCH 10TH 9PM-11PM
At The Peckish Pig
Cabaret Celebration with the Chad Willetts Orchestra!
Join us to celebrate the Anniversary of the Peckish Pig with music and fun!!!

Peckish Pig
Address: 623 Howard St, Evanston, IL 60202

Menu: thepeckishpig.com
Phone: (847) 491-6778

---

SAVE THE DATE!!!

Torch, Sass and Swing returns!!!
"Torch, Sass, and Swing!" a cabaret about the clubs and artists that made Chicago great
Join us on Sunday June 10th at the Skokie Theater
Bob Breuler, Suzanne Petri, Bobby Schiff, Jim Cox
and Special Guests
Torch songs, smoky clubs and great music... I came to Chicago as a fresh young face out of Minnesota, I met amazing people and heard fantastic stories of the great Chicago clubs such as Mr. Kelly's, The London House, Chez Paree and The Happy Medium. We explore the classic clubs of Chicago and the artists who played them: Ella, Sarah, Barbra, Sophie, Bette, OBJ (Oscar Brown Jr.), Nat "King" Cole and of course our special tribute to the one and only Julie Wilson! Featuring the Great American Songbook: Rodgers and Hart, Porter, Gershwin, Billy Strayhorn, Oscar Brown Jr., Hoagy Carmichael and more.




Bobby Schiff, Jim Cox, Bob & Suzy, Greta Pope
At Steppenwolf's 1700 theater
Photo by Joni Cohen

---

"Chicago's acclaimed Jefferson Award nominated actress and winner of the After Dark Award for "Outstanding Cabaret Artist" and the Chicago Cabaret Professionals Gold Coast Award, Suzanne Petri brings back her brand new show"



photo by Jennifer Girard
Torch, Sass and Swing!
The Audiences Rave!

"Thank you for a wonderful evening, Suzanne. Your trip down Rush St. was a wonderful tribute to era of great entertainers." David Marienthal

"Suzi what a great concept for a show! Those of us who remember Rush Street and all the wonderful clubs that made up the glamour of Chicago were extremely entertained by your presentation! Wonderful show." Barb Bailey

"A combination of Julie Wilson, Lauren Bacall, Gwen Verdon, and throw in a little Bette Midler....now you have Suzanne Petri! The statuesque, bold, sassy, blonde, and very talented beauty delivers the moment she steps onstage!!! What a night!! An absolutely superb performance, and a beautifully crafted production." Debbie Silverman Krolik

"Great show Suz! And Bob was delightful and funny!" xoxo Cathy Schenkleberg

"Congrats to Suzanne Petri for all the panache and experience displayed onstage at Davenport's Piano Bar and Cabaret last night with her trip to bygone Chicago nightspots

"Torch, Sass and Swing"." Jeff Dean

"One of Chicago's greatest singers" Rick Kogan

"There is nobody better…the finest voice going" Michael Roberts



Tookie, Tucker, Me, Mom and Nancy at Davenport's

---


Check out our video from the 2014 CCP Gala https://www.youtube.com/watch?v=VCY3WhqFh6E

---

This program is partially supported by a grant from the Illinois Arts Council, a state agency.