Hello! Welcome!

What's new...

Suzanne Petri at Davenport's
Read the review here!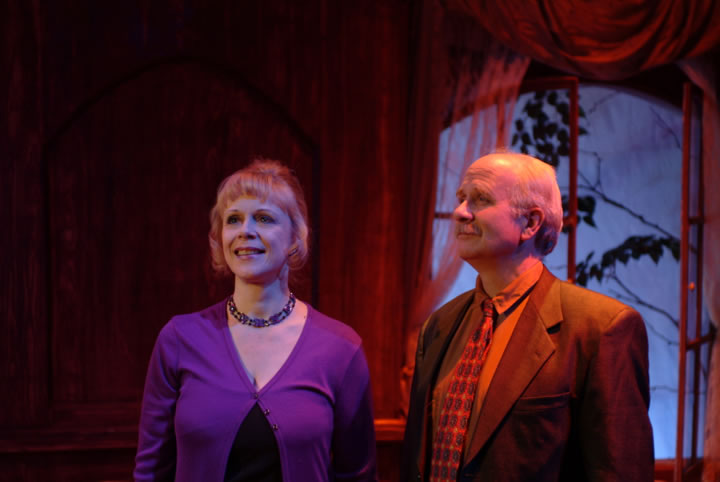 "Book of Mercy" by Carson Grace Becker at Chicago Dramatists Suzanne Petri and Richard Henzel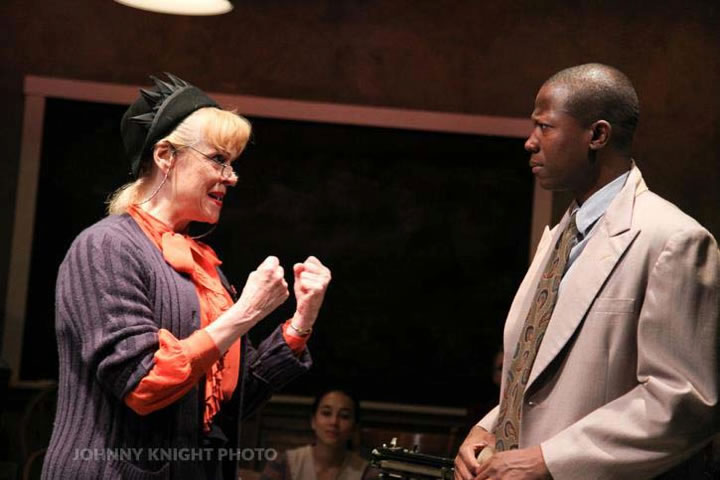 "Waiting For Lefty" at American Blues Theater Suzanne and Manny Buckley
Thank you for visiting! I'm very excited to share with you my website. Thanks to the Illinois Arts Council and the Chicago Community Arts Assistance Program and most of all to my wonderful designer, Kevin Buckstiegel!

Upcoming Suzanne Petri Events:

Hope you had a beautiful Earth Day, of course every day is Earth Day, I just wish Mother Nature wasn't so mad at us! Happy birthday yesterday to Shakespeare too, "The crown o' the earth doth melt. my lord! "
April's almost over and still cold, oh well, here's what's up:
Musical Mondays on April 27th, get your tix now!
American Blues in previews for "Side Man," opens next week, and I'll be directing Wandachristine's play "One Day" for American Blues' Ripped: The Living Newspaper Festival on May 12th and performing our Noel Coward tribute on May 8th at The Mather.
Don't miss Bob in "Genius," friends. Closes May 3rd!
Love from our little family,
Suz, Bob and Lucy
aka SuzBo

---

DON'T MISS BOB IN
"GENIUS"
http://profilestheatre.org/season.html

Bob is doing "Genius" at Profiles Theatre,
a World Premiere by Kate Walbert
Directed by Artistic Director Darrell W. Cox, with Robert Breuler,
Stephanie Chavara, Cale Haupert and Liz Zweifler

"I had prepared myself for a reprise of the virtuoso nastiness of Edward Albee. Walbert is so far above Albee's sentimentality, her intellect so clear, strong and unsentimental by comparison, that ten minutes in I felt ashamed of how badly I'd misread her play...
Robert Breuler as Joel is lovable, hateful, admirable and contemptible...Cale Haupert personifies the Midwestern doper mediocrity in Peter...and Stephanie Chavara suggests Charlotte's inner conflicts with a gesture, a look. Liz Zweifler as Sara made me want to read Sara's books that "beat Didion at her own game."
Do you live for the exhilaration of being ruthlessly enlightened by a mind superior to your own? Then go see this play." Bill Sweetland, NewCity Chicago
(773)549-1815, $40. Through May 3.

The Alley Stage, 4147 N. Broadway

---

Monday April 27th
7:30 pm
Musical Mondays at Victory Gardens
Chicago Cabaret Professionals Presents:
"The British are Coming to Broadway!"


Victory Gardens Biograph Theater
TICKETS
http://victorygardens.org/also-playing/chicago-cabaret-professionals/
2433 N Lincoln Ave, Chicago, IL 60614
-Free Parking across from the former Children's Memorial
(773) 871-3000
Musical Director: Mark Burnell
Director: Joan Curto
Featuring: Anne Burnell, Mark Burnell, John Eskola, Hilary Feldman, Scott Gryder, KT McCammond, Suzanne Petri and Cheryl Szucsits
Thank you for helping us bring this series back
CCP Musical Mondays has been a resounding success!
And we will be announcing our NEW SEASON of shows!
Starting June 22!
Don't miss it!

http://chicagocabaret.org/

See you at the shows!
Love and Peace,
Suzy and Bob

---

Check out my new acting reel here





---

Tuesday, May 12th
7 pm
I'm directing Wandachristine's play "One Day" for
RIPPED THE LIVING NEWSPAPER


WE HAVE A GREAT CAST!
Alma Washington, Linda Kimbrough, Carmen Roman, Stephanie Chavara, David Rhee, Cale Haupert , Dwight Sora, Kaelan Strouse
Click here: American Blues Ripped
Since 2009, we've produced 14 events and utilized 391+ incredible artists from across the United States! This year's artists include:

Playwrights include: Shepsu Aakhu, Bret Angelos, Manny Buckley*, Darren Canady*, Neil Cohen, CPS students, Larissa FastHorse, Brian Hieggelke, M.S.H. Lewis, Rohina Malik, Wandachristine*, & Gwendolyn Whiteside*.

Directors include - Austin Cook*, Elyse Dolan, Keira Fromm, Arti Ishak, Lavina Jadhwani, Steve Key*, Lauren Lundy, Suzanne Petri*, Richard Shavzin*, Arianna Soloway* & Alex St. John.

Ripped Facebook Invite


---

We did some fabulous music in the last year…you know we will be up for your next party or event! We're doing Noel Coward for the Folks at Mather's-More than a Cafe on May 8th

---

---

Chicago Cabaret Professionals Gala Benefit 2014 at
Park West "The Song's the Thing"

Bob Moreen and KT McCammond and I did a very special Sondheim medley…more to come!



"The evening's other tour force was an extended set-piece by three of Chicago's most admired cabaret artists: pianist-singer Bob Moreen and vocalists Suzanne Petri and KT McCammond. It takes a certain amount of life experience to be able to do justice to the songs of Stephen Sondheim, and these three got down to the gritty essence of his work. To call their performance a medley would be to underestimate its value, the artists somehow weaving segments of "Beautiful Girls," "The Ladies Who Lunch," "A Boy Like That" and five other songs into a dramatic whole, complete with a bit of choreography. Surely they ought to build an entire Sondheim evening out of this tremendous beginning." Howard Reich Chicago Tribune

---

If you saw "Hank Williams; Lost Highway" here's a little something for the memories!

"Thank God"
Suzy and Matt do a little warmup for the camera

Hank Williams "Lost Highway"
The Band warms up Sept 28 2014

Sammy Pruett's guitar
Michael Mahler warms up on Sammy Pruett's guitar, thanks to Sammy's son Sandy. Thanks so much Sandy!!!

Warmup
The band warms up on Sunday September 28th and Michael Mahler plays Sammy's Solo.

---

"100th Anniversary Garland" of Poetry Magazine
Rush Hour Concerts at St. James Cathedral RushHour.org
Poetry & Music: Pianist Kuang-Hao Huang, Readings of the poems by performers Suzanne Petri and John Mohrlein.
Listen to the simulcast on WFMT here:
http://rushhour.org/audioclips/7-24-12_concert.mp3
Co-sponsored by Rush Hour Concerts

---

This program is partially supported by a grant from
the Illinois Arts Council, a state agency.