Hello! Welcome!

What's new...

Suzanne Petri at Davenport's
Read the review here!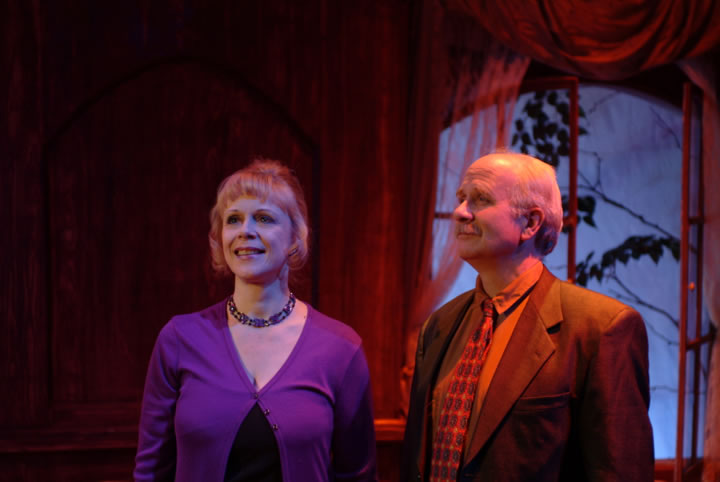 "Book of Mercy" by Carson Grace Becker at Chicago Dramatists Suzanne Petri and Richard Henzel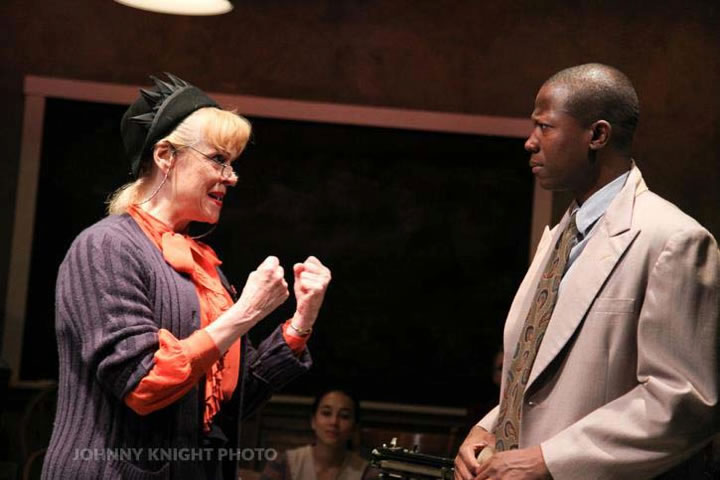 "Waiting For Lefty" at American Blues Theater Suzanne and Manny Buckley
Thank you for visiting! I'm very excited to share with you my website. Thanks to the Illinois Arts Council and the Chicago Community Arts Assistance Program and most of all to my wonderful designer, Kevin Buckstiegel!

Upcoming Suzanne Petri Events

Upcoming Suzanne Petri Events:
Dear Friends,
Change is good, Change can be scary but most
importantly, change is the only constant.
Thank you ALL for your love and support on this
journey of change in 2017!
We are so grateful to our friends who have given us so much help on the road to success in the perfection and the insanity of moving, letting go, simplifying…now I'm finally updating my website events with much news!


---


Upcoming:
Old Time Radio at the Cultural Center
Thursday August 10th @7pm

Final Days of the Underground Wonder Bar
Sunday, August 27, 2017 4pm-4am

Becky Shaw @ The Windy City Playhouse
begins September 21st!


---

Bob and John Mohrlein and I will be doing the SAG-AFTRA live radio show at the Chicago Cultural Center
Join the SAG-AFTRA Sr Radio Players as they present two classic radio shows, "Rocket from Manhattan" and "Wild Jack Rhett."
Free!!!




---

"Rocket from Manhattan"
Originally broadcast 9/20/1945
Director: Connie Foster/Producer: Julie S Halpern
Arch Oboler: Brad Davidson, Reynolds: Herb Lichtenstein, Major Russel: Razz Jenkins,
Dr Chamberlain: Tony Noice
"Ironized Yeast" Commercial:
Suzanne Petri, Michaela Nelson, Kathleen Lawlor, Julie S Halpern

"Wild Jack Rhett"
Originally broadcast 12/17/1950
Director: George Elliot/Producer: Brigid Duffy
Announcer: John Mohrlein, Narrator: Roger Badesch, Bohellen: Bob Breuler,
Mayor Wayne: Andrew J. Sten, Matt Travner: Martin Halacy,
Mary Wayne: Mia Hirschel, Jack Rhett: Robb Alton, Cowboy 1: Marshall Bean, Cowboy 2: Jim Mallon, Seamus: Daryl Schultz
"Carters Little Liver Pills" Commercial: Alma Washington
"Ivory Soap" Commercial: Sally: Kathleen Alton (Sally), Suzy Brack (Hilda)

---

Next Up!!!
I will be playing Susan Slater in "Becky Shaw" by Gina Gionfriddo at Windy City Playhouse directed by Scott Weinstein!
We start rehearsals September 1st and the run is Sept 21-November 12.
? ? ? ? WINDY CITY PLAYHOUSE ? 3014 WEST IRVING PARK ROAD ? LOCATED JUST 12 MINUTES FROM WRIGLEY FIELD ? ? ? ??BOX OFFICE: 773.891.8985 ? BOXOFFICE@WINDYCITYPLAYHOUSE.COM

I'm so excited to delve into this play, here's a wonderful article/interview with the playwright.

12 minutes from Wrigley Field? That far from our new apartment in that case! We can hear the roar of the crowds and the 7th inning stretch.
Whaddup Lucy?

---

AND Save the Date!
The Underground Wonder Bar 28 year Anniversary on Sunday August 27 4pm-4 am. I will be singing around 7pm so come! Catch the final days of Lonie Walker's UWB!!!
Sadly, it is closing for good on September 4th, so hard to believe!
710 N Clark St
http://undergroundwonderbar.com/
312.266.7761

---


Plus the CCP Gala October 1st, "Hooray For Love!" at Park West. For the first time since we founded this group I won't be in it, but I'm still doing tickets so if want to buy tix go to http://chicagocabaret.org/
In the words of Lonie Walker, "Change is Good"

---


Also working with the Singers Collective of SAG-AFTRA doing "Oreo" Significant Songs of the Sixties by Joe Wright Jr. plus a show celebrating Chicago singers, composers, musicians, producers and actors coming up, one on September 11th and one later during the run of "Becky Shaw."
What?! We'll see if I get all that done…

---




Since the last update I did a movie, directed by Bea Warju called "Time Theft, " played Gower in a benefit for Season of Concern, "Pericles" with Frank Farrell, played "Madame LaGimp" in another classic radio show, and also did a benefit for the Lung Cancer Alliance with Brad Thacker, in which I sang my signature song (one of them) "I'm 27" by John Wallowitch oh yes I am!
Also did this fun video for the band "Fitness" with director Jeff Perlman and Anne Delaney

Lucy was in the vet a lot, Bob and I were at the Doc and the Chiro a lot and Bill was in the Hospital and Rehab Institute a lot….and doctors….
However!!! we did get home to Minnesota for Mom's 91st birthday, we brought Lucy of course, it was wonderful. Mom is 91!

So much of this change started when I got back from New York after shooting @KevinCanWaitCBS
I played Mrs. Hoost, the mean old Dutch lady next door, the episode is called "Kevin vs. The Dutch Elm." "As Kevin tries to charm his neighbor into giving him permission to cut down one of her trees, he becomes intimidated by her imposing and formidable son, Rutger, and invites them over for a non-existent party."
Retired MMA Fighter and UFC Heavyweight Champion Bas Rutten plays Rutger. Catch it if you can!
What a joy to work with all the people on the show, Kevin James, Andy Fickman the director, Michael Loftus the writer, the entire cast, plus all the crew, costume, hair and makeup.
But the most important person in this saga is KaCee Hudson, my agent at Shirley Hamilton Inc, who got me this last minute audition and in a matter of hours she negotiated it and I was off!
Gratitude abounds!




---

In October we did our show "Torch, Sass and Swing" at Steppenwolf's 1700 Theatre.
Many of you wanted to check out the reviews by Howard Reich
http://www.chicagotribune.com
and Russ Goeltenbodt
http://showbizchicago.com
And of course our interview with Rick Kogan
http://wgnradio.com

Bobby Schiff, Jim Cox, Bob & Suzy, Greta Pope
Photo by Joni Cohen

---

Rutger and Mrs. Hoost

Bas and Kevin

Peja and Zuzu
Also had a great time with the Brooklyn Posse!

Cody and Suzy
Sending Love and Peace in 2017 to you and yours from our little family xxoo
Suzy (Zuzu) and Bob and Lucy

---

Our 31st Anniversary on December 30th 2016!

"Chicago's acclaimed Jefferson Award nominated actress and winner of the After Dark Award for "Outstanding Cabaret Artist" and the Chicago Cabaret Professionals Gold Coast Award, Suzanne Petri brings back her brand new show.

photo by Jennifer Girard
Torch, Sass and Swing!

The Audiences Rave!

"Thank you for a wonderful evening, Suzanne. Your trip down Rush St. was a wonderful tribute to era of great entertainers." David Marienthal

"Suzi what a great concept for a show! Those of us who remember Rush Street and all the wonderful clubs that made up the glamour of Chicago were extremely entertained by your presentation! Wonderful show." Barb Bailey

"A combination of Julie Wilson, Lauren Bacall, Gwen Verdon, and throw in a little Bette Midler....now you have Suzanne Petri! The statuesque, bold, sassy, blonde, and very talented beauty delivers the moment she steps onstage!!! What a night!! An absolutely superb performance, and a beautifully crafted production." Debbie Silverman Krolik

"Great show Suz! And Bob was delightful and funny!" xoxo Cathy Schenkleberg

"Congrats to Suzanne Petri for all the panache and experience displayed onstage at Davenport's Piano Bar and Cabaret last night with her trip to bygone Chicago nightspots
"Torch, Sass and Swing"." Jeff Dean

"One of Chicago's greatest singers" Rick Kogan

"There is nobody better…the finest voice going" Michael Roberts

Tookie, Tucker, Me, Mom and Nancy at Davenport's

---

Check out our video from the 2014 CCP Gala https://www.youtube.com/watch?v=VCY3WhqFh6E

---

This program is partially supported by a grant from the Illinois Arts Council, a state agency.