Hello! Welcome!

What's new...

Suzanne Petri at Davenport's
Read the review here!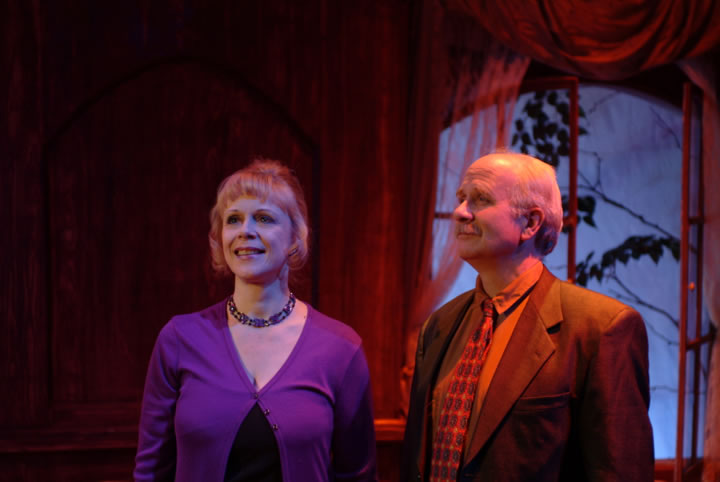 "Book of Mercy" by Carson Grace Becker at Chicago Dramatists Suzanne Petri and Richard Henzel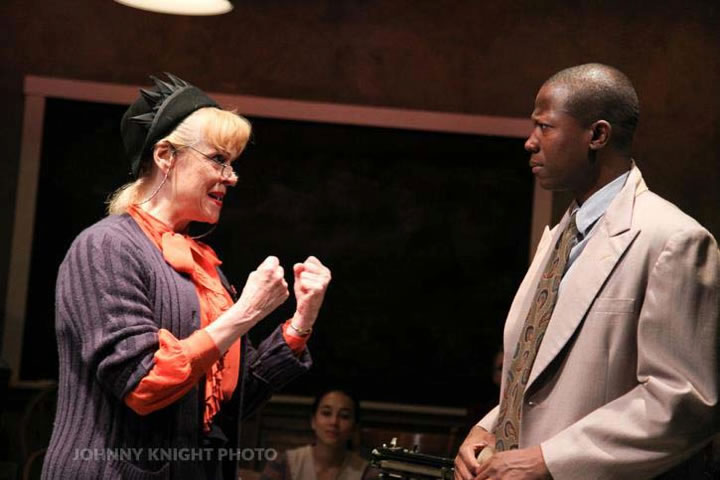 "Waiting For Lefty" at American Blues Theater Suzanne and Manny Buckley
Thank you for visiting! I'm very excited to share with you my website. Thanks to the Illinois Arts Council and the Chicago Community Arts Assistance Program and most of all to my wonderful designer, Kevin Buckstiegel!

Upcoming Suzanne Petri Events

Dear Friends.
Our next show at American Blues is "BUDDY HOLLY" I am so excited! Previews have been fantastic and selling out and the show opens on Thursday. I will be doing the Audio Description for Blind and low vision folks on Sunday, May 6th at 1:30 pm. Our Director is Lilli-Anne Brown and our Musical Director is Michael Mahler.
BTW we found a Celeste!! Thank to Chad Willets!!

The Buddy Holly Story

---


THURSDAY MAY 3rd 7PM
Classic Radio at the Chicago Cultural Center
Bob and John Mohrlein and a whole host of fab folks will be doing LEAVE HER TO HEAVEN

Thursday, May 3, 2018 • Free Admission •

Chicago Cultural Center, Claudia Cassidy Theater

Chicago Cultural Center > Events Calendar > SAG-AFTRA Senior Radio Players

Presenting live radio re-creations of classics from the Golden Age of Radio

A one hour radio script performed live on stage as they did it in the Golden Age of Radio. Wonderful plot line and characters. This is an all professional cast and it is FREE. They are accompanied by a sound effects crew which enhances the "theater of the mind".

For more information, visit www.facebook.com

Chicago Cultural Center
Claudia Cassidy Theater, 2nd Floor North
78 E. Washington St.
Chicago, IL 60602

---

Sunday May 6th
1:30 pm
American Blues Theater at Stage773 Touch Tour and audio description for Blind and Low Vision Folks

2:30pm THE BUDDY HOLLY STORY

---

Monday May 7th RIPPED; the Living Newspaper
7pm
Stage 773
1225 W. Belmont
Join us for the 2018 Ripped: The Living Newspaper Festival, I'm so excited to be in it this year, in a piece written by Manny Buckley and directed by Cheryl Graeff

All proceeds benefit American Blues Theater's free arts education program The Lincoln Project in Chicago Public Schools which serves 3,000 students annually.

MONDAY MAY 7, 2018
Doors open 6:00pm; Performance begins at 7:00pm.

1225 W Belmont, Chicago 60657

Tickets are $12 and includes pizza, beverages, desserts, and the performances.
Online tickets sales end May 7 at 3pm.

Call (773) 654 -3103 to reserve your ticket on buy online above.
This performance will sell-out!
Can't make the show? You can support the 2018 Ripped Festival by making a tax-deductible donation here.

---

2018 PLAYWRIGHTS

Bret Angelos, Manny Buckley*, Darren Canady*, Ada Cheng, Brynne Frauenhoffer, Grace McLeod, Sarah Nowak/Tyson Carter/Josie Higgins/Sean Porter, Wandachristine*, and CPS students.
Plus an original song by Michael Mahler*!
*Ensemble member or Artistic Affiliate of American Blues Theater

---

About Ripped: The Living Newspaper Festival
Chicago's Original – Est. 2009
Since 2009, we've produced seventeen editions utilizing over 500 artists! Based on the 1930s WPA era program that brought Orson Welles, Arthur Miller, and Clifford Odets into public attention, we present short plays ripped from today's headlines.
This annual festival occurs in May.




---

SAVE THE DATE!!!

"Torch, Sass and Swing" is back…at the Skokie Theater!!

"Torch, Sass, and Swing!" The Clubs and Artists That Made Chicago Great If you missed us at Steppenwolf's 1700 Theatre Join us on FRIDAY JULY 20TH, 2018, 8pm at the Skokie Theater Bob Breuler, Suzanne Petri, Bobby Schiff, Jim Cox and Special Guests

SUZANNE PETRI.COM
www.SUZBO.COM


Torch songs, smoky clubs and great music... We share fantastic stories of the great Chicago clubs such as Mr. Kelly's, The London House, Chez Paree and The Happy Medium.


Join us as we explore the music of 50's, 60's and 70's and the artists who played them: Ella, Sarah, Barbra, Sophie Tucker, Bette Midler, Oscar Brown Jr., Nat "King" Cole and of course our special tribute to the one and only Julie Wilson!


Featuring the Great American Songbook: Rodgers and Hart, Porter, Gershwin, Billy Strayhorn, Oscar Brown Jr., Hoagy Carmichael and more.
+++++++++++++++++++
"Had Petri done nothing more than deliver music of that era … she would have created a worthy attraction. But she's joined by eminent actor Robert Breuler, her husband, who serves as ebullient narrator, telling the tale of a time and place well worth celebrating… the fervor of Petri's delivery, the color of Breuler's reading and the atmospheric jazz accompaniment of pianist Bobby Schiff and bassist Jim Cox conjure an era.

The music, of course, tells the story best, Petri delivering jazz and cabaret standards with all the grit and gumption for which she's known and justly admired. She doesn't just sing songs — she tears into them. Like Julie Wilson, an obvious influence, Petri makes the most of every syllable, finding drama where lesser interpreters encounter only sounds." Howard Reich, Chicago Tribune

"Popular Chicago cabaret star Suzanne Petri headlining "Torch, Sass and Swing!" — a musical tribute to the clubs and artists who made major contributions to Chicago's cabaret scene over the decades.
Bill Zwecker




Bobby Schiff, Jim Cox, Bob & Suzy, Greta Pope
At Steppenwolf's 1700 theater
Photo by Joni Cohen

---

"Chicago's acclaimed Jefferson Award nominated actress and winner of the After Dark Award for "Outstanding Cabaret Artist" and the Chicago Cabaret Professionals Gold Coast Award, Suzanne Petri brings back her brand new show"



photo by Jennifer Girard
Torch, Sass and Swing!
The Audiences Rave!

"Thank you for a wonderful evening, Suzanne. Your trip down Rush St. was a wonderful tribute to era of great entertainers." David Marienthal

"Suzi what a great concept for a show! Those of us who remember Rush Street and all the wonderful clubs that made up the glamour of Chicago were extremely entertained by your presentation! Wonderful show." Barb Bailey

"A combination of Julie Wilson, Lauren Bacall, Gwen Verdon, and throw in a little Bette Midler....now you have Suzanne Petri! The statuesque, bold, sassy, blonde, and very talented beauty delivers the moment she steps onstage!!! What a night!! An absolutely superb performance, and a beautifully crafted production." Debbie Silverman Krolik

"Great show Suz! And Bob was delightful and funny!" xoxo Cathy Schenkleberg

"Congrats to Suzanne Petri for all the panache and experience displayed onstage at Davenport's Piano Bar and Cabaret last night with her trip to bygone Chicago nightspots

"Torch, Sass and Swing"." Jeff Dean

"One of Chicago's greatest singers" Rick Kogan

"There is nobody better…the finest voice going" Michael Roberts



Tookie, Tucker, Me, Mom and Nancy at Davenport's

---


Check out our video from the 2014 CCP Gala https://www.youtube.com/watch?v=VCY3WhqFh6E

---

This program is partially supported by a grant from the Illinois Arts Council, a state agency.