Hello! Welcome!

What's new...

Suzanne Petri at Davenport's
Read the review here!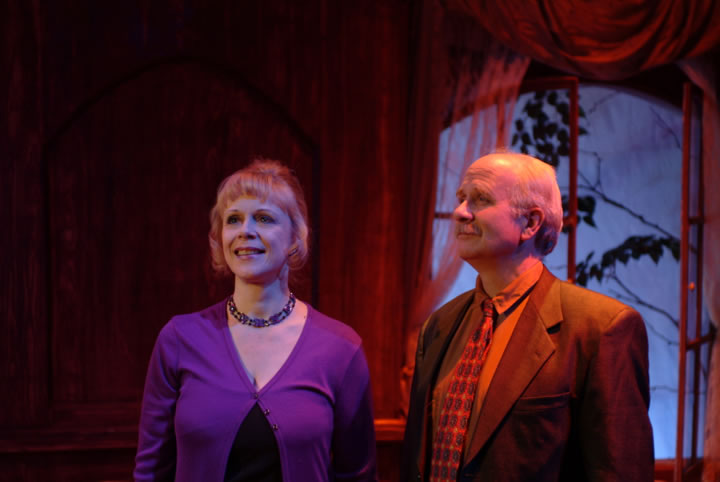 "Book of Mercy" by Carson Grace Becker at Chicago Dramatists Suzanne Petri and Richard Henzel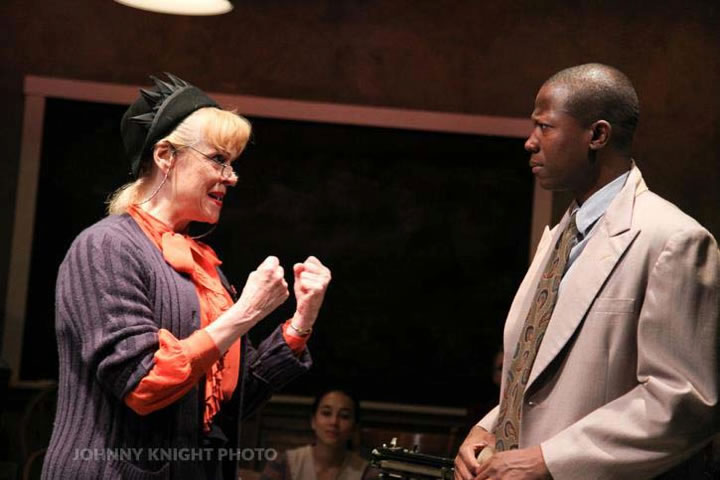 "Waiting For Lefty" at American Blues Theater Suzanne and Manny Buckley
Thank you for visiting! I'm very excited to share with you my website. Thanks to the Illinois Arts Council and the Chicago Community Arts Assistance Program and most of all to my wonderful designer, Kevin Buckstiegel!

Upcoming Suzanne Petri Events

Upcoming Suzanne Petri Events:
Dear Friends,
Change is good, Change can be scary but most importantly, change is the only constant.
And as my friend Marcia said:

"Change is in the air for you.
A new move!! Excellent! Change is the essence of life!"

We are so grateful to our friends who have given us so much help on the road to success in moving!!
Moving, letting go, simplifying, all this change started just when I got back from New York shooting @KevinCanWaitCBS and guess what!? It will be broadcast on Monday, January 16th at 7pm CST on CBS! I play Mrs. Hoost the mean old Dutch neighbor next door, the episode is called "Kevin vs. The Dutch Elm." Be sure to watch the tag at the end cause I'm in that too!
What a joy to work with all the people on the show, Kevin James, Andy Fickman the director, Michael Loftus the writer, the entire cast, plus all the crew, costume, hair and makeup.
But the most important person in this saga is KaCee Hudson, my agent at Shirley Hamilton Inc, who got me this last minute audition and in a matter of hours she negotiated it and I was off!
Gratitude abounds!

"Kevin vs. the Dutch Elm" - As Kevin tries to charm his neighbor into giving him permission to cut down one of her trees, he becomes intimidated by her imposing and formidable son, Rutger, and invites them over for a non-existent party, on KEVIN CAN WAIT, Monday, Jan. 16 (8:00-8:30 PM, ET/PT) on the CBS Television
Retired MMA Fighter and UFC Heavyweight Champion Bas Rutten Guest Stars as Kevin's Neighbor's Son, Rutger
Network.
REGULAR CAST:
Kevin James (Kevin Gable)
Erinn Hayes (Donna Gable)
Taylor Spreitler (Kendra Gable)
Mary-Charles Jones (Sara Gable)
James DiGiacomo (Jack Gable)
Ryan Cartwright (Chale)
Lenny Venito (Duffy)
Gary Valentine (Kyle)
Leonard Earl Howze (Goody)
RECURRING CAST:
Chris Roach (Mott)
GUEST CAST:
Bas Rutten (Rutger)
Suzanne Petri (Mrs. Hoost)
WRITTEN BY: Michael Loftus
DIRECTED BY: Executive Producer Andy Fickman
http://www.spoilertv.com

---

SO… Many of you know that our building was in foreclosure, our landlord told us on Memorial Day weekend…via text…but we had the option to get an extension on our lease, which we did, with the help of our wonderful lawyer. Well, I came back in town to find that the building has been bought and the new owners want us to move in March instead of September! Needless to say, we've been here 15 years and the idea of finding a place and moving is daunting.,. but we have had so many great friends offer to help us it has been wonderful!
Thank you ALL for your love and support on this journey of change in the New Year!
And if you have recommendations of movers please let us know…March 1st fast approaches!

---

What else has been happening?
I hope you can all get to Steppenwolf before Jan 29!!
Bob is in "The Christians" by Lucas Hnath at Steppenwolf.  Directed by K. Todd Freeman and featuring a great cast and choir!

The Christians @Steppenwolf
Featured Ensemble Members: Robert Breuler, Tom Irwin The Cast: Shannon Cochran, Glenn Davis, Faith Howard, Yando Lopez, Jazelle Morriss, Mary-Margaret Roberts, Charlie Strater, Jacqueline Williams
Musical Director Jaret Landon
"Sincere, complex, nuanced…exploration of a crisis of leadership, and thus of faith. One of the most interesting, focused, counterintuitive and intellectually compelling playwrights of our moment. Does not waste a word." – Chicago Tribune

---

In October we did our show "Torch, Sass and Swing" at Steppenwolf's 1700 Theatre.
Many of you wanted to check out the reviews by Howard Reich and Russ Goeltenbodt And of course our interview with Rick Kogan.

Bobby Schiff, Jim Cox, Bob & Suzy, Greta Pope Photo by Joni Cohen

In November I finally got the chance to go home to see Mom and the family and my best friend. We were hoping to go home for the holidays after Bob's show but now it will have to wait til we move! I'm continuing to help our friend Bill, moving from one SRO to another and crazy health care stuff.

Also volunteering at the Blind Service Assc, doing Audio Description and Touch Tours and a member of a few AFTRA SAG committees including the Chicago Singers Collective.

Rutger and Mrs. Hoost

Bas and Kevin

Peja and Zuzu
Also had a great time with the Brooklyn Posse!

Cody and Suzy
Sending Love and Peace in 2017 to you and yours from our little family xxoo
Suzy (Zuzu) and Bob and Lucy

---

Our 31st Anniversary on December 30th 2016!

"Chicago's acclaimed Jefferson Award nominated actress and winner of the After Dark Award for "Outstanding Cabaret Artist" and the Chicago Cabaret Professionals Gold Coast Award, Suzanne Petri brings back her brand new show.

photo by Jennifer Girard
Torch, Sass and Swing!

The Audiences Rave!

"Thank you for a wonderful evening, Suzanne. Your trip down Rush St. was a wonderful tribute to era of great entertainers." David Marienthal

"Suzi what a great concept for a show! Those of us who remember Rush Street and all the wonderful clubs that made up the glamour of Chicago were extremely entertained by your presentation! Wonderful show." Barb Bailey

"A combination of Julie Wilson, Lauren Bacall, Gwen Verdon, and throw in a little Bette Midler....now you have Suzanne Petri! The statuesque, bold, sassy, blonde, and very talented beauty delivers the moment she steps onstage!!! What a night!! An absolutely superb performance, and a beautifully crafted production." Debbie Silverman Krolik

"Great show Suz! And Bob was delightful and funny!" xoxo Cathy Schenkleberg

"Congrats to Suzanne Petri for all the panache and experience displayed onstage at Davenport's Piano Bar and Cabaret last night with her trip to bygone Chicago nightspots
"Torch, Sass and Swing"." Jeff Dean

"One of Chicago's greatest singers" Rick Kogan

"There is nobody better…the finest voice going" Michael Roberts

Tookie, Tucker, Me, Mom and Nancy at Davenport's

---

Check out our video from the 2014 CCP Gala https://www.youtube.com/watch?v=VCY3WhqFh6E

Will soon have a clip of my tribute to Edith Piaf on her 100th birthday anniversary at the 2015 CCP Gala.

photo by Jennifer Girard
www.SuzBo.com

---

See you at the shows!
Love and Peace,
Suzy and Bob and Lucy

Check out my acting reel here

---

Chicago Cabaret Professionals Gala Benefit 2014 at Park West "The Song's the Thing"

Bob Moreen and KT McCammond and I did a very special Sondheim medley…more to come!

"The evening's other tour force was an extended set-piece by three of Chicago's most admired cabaret artists: pianist-singer Bob Moreen and vocalists Suzanne Petri and KT McCammond. It takes a certain amount of life experience to be able to do justice to the songs of Stephen Sondheim, and these three got down to the gritty essence of his work. To call their performance a medley would be to underestimate its value, the artists somehow weaving segments of "Beautiful Girls," "The Ladies Who Lunch," "A Boy Like That" and five other songs into a dramatic whole, complete with a bit of choreography. Surely they ought to build an entire Sondheim evening out of this tremendous beginning." Howard Reich Chicago Tribune

---

"100th Anniversary Garland" of Poetry Magazine
Rush Hour Concerts at St. James Cathedral RushHour.org.
Poetry & Music: Pianist Kuang-Hao Huang, Readings of the poems by performers Suzanne Petri and John Mohrlein.
Listen to the simulcast on WFMT here.

Co-sponsored by Rush Hour Concerts

---

This program is partially supported by a grant from the Illinois Arts Council, a state agency.